A French market is a quintessential part of holidays here!  In the Touraine Nature area, we're lucky enough to have a different market every day of the week.
---
What a joy, sharing a recipe with a stall-holder, tasting a local goat's cheese presented by a local maker, or salivating at the smell of a chicken being spit-roasted for lunch… all this before allowing yourself a taste of local wine!
There's no better place than at a market to discover our local specialities: goat's cheese, asparagus, wines and more…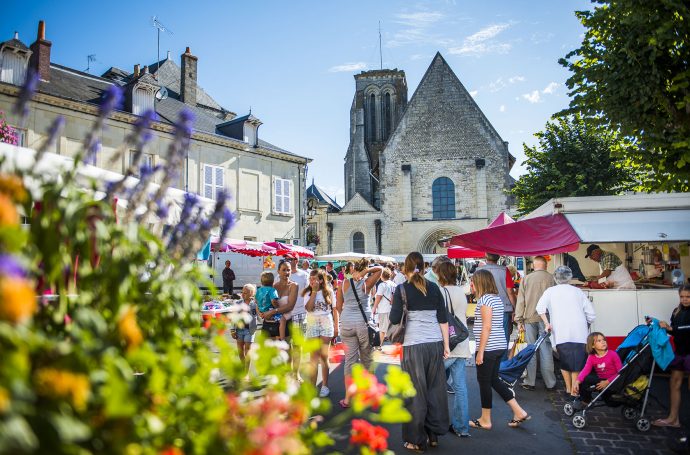 There's no better place than at a market to get to know our regional specialities. Pick up melons, asparagus, strawberries, wines and more at our markets.
Prepare your taste buds and head out to discover the delights of our area at the markets in Bourgueil (every Tuesday and Saturday morning), in Langeais (every Sunday morning) and in other spots!
Bourgueil market: Tuesday mornings and Saturday mornings 
Langeais market: Sunday mornings