Touraine Nature Tourist Office, in all its branches and information points, is committed to offering you a quality welcome and to providing information for all visitors.
---
Our commitments and services
To ensure you get the best welcome, our team is committed to :
Greeting you in a welcoming, comfortable setting
Providing information in a variety of languages
Facilitating the organization of your stay here as well as the discovery of our very diverse attractions
Giving you precise, reliable answers to your questions
Sharing up-to-date information via our varied means of communication

Encouraging access for handicapped people

Offering an area specially dedicated to children

Opening at helpful times
Being available, welcoming and open to all your requests

Selling quality products in our tourist office shops

Helping with internet access




---
The Qualité Tourisme commitment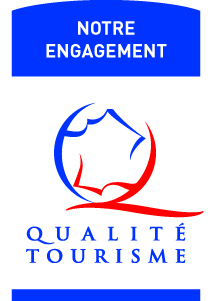 Qualité Tourisme™ a high quality of welcome and services guaranteed by the State.
Signed up since 2014 to the undertakings necessary to be awarded the Qualité Tourisme mark,
Touraine Nature Tourist Office is committed to :
A high-quality welcome,

A comfortable space,

Good information and communication

,

Well-trained staff

,

Putting local resources to the fore

,

Client satisfaction

.
For further information, see the dedicated website.
---
The Tourisme & Handicap commitment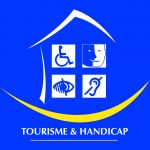 In  2013, Touraine Nature Tourist Office was awarded the Tourisme & Handicap label in recognition of the services it provides for the four main types of handicap: motor; visual; hearing; and mental.
Touraine Nature Tourist Office is committed to improving the quality of welcome for all visitors concerned, including with a suitable welcoming area and adapted facilities.
For further information, go to our dedicated web page.
---
The Accueil Vélo & Loire à Vélo commitment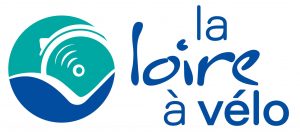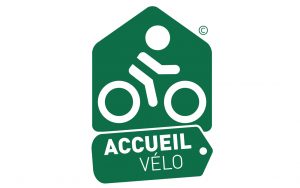 The Touraine Nature tourist offices at Langeais and Bourgueil have been awarded the Accueil Vélo and Loire à Vélo marks. Each has a dedicated welcoming area for visitors arriving by bike, with hoops in which to park bicycles securely, a bicycle kit to deal with small problems encountered along the way, and a dedicated space for posting useful information on the routes (for instance weather forecasts for the coming days and timetables for trains that accept bicycles on board…)
---
The Vignobles & Découvertes commitment
The Bourgueil and Langeais Tourist Offices have been distinguished with the Vignobles & Découverte label since 2018. This quality mark is awarded on the recommendation of the Conseil Supérieur de l'Oenotourisme (the Higher Council for Wine Tourism) and highlights destinations combining high standards in both tourism and wine, including putting on specifically wine-focused activities. Consult our list to see which accommodation, restaurants, wine cellars, wine-tasting places, museums and wine-themed events have also been awarded the label Vignobles & Découvertes.